POWDER LAKE: FAT-SOLUBLE FOOD COLOUR POWDER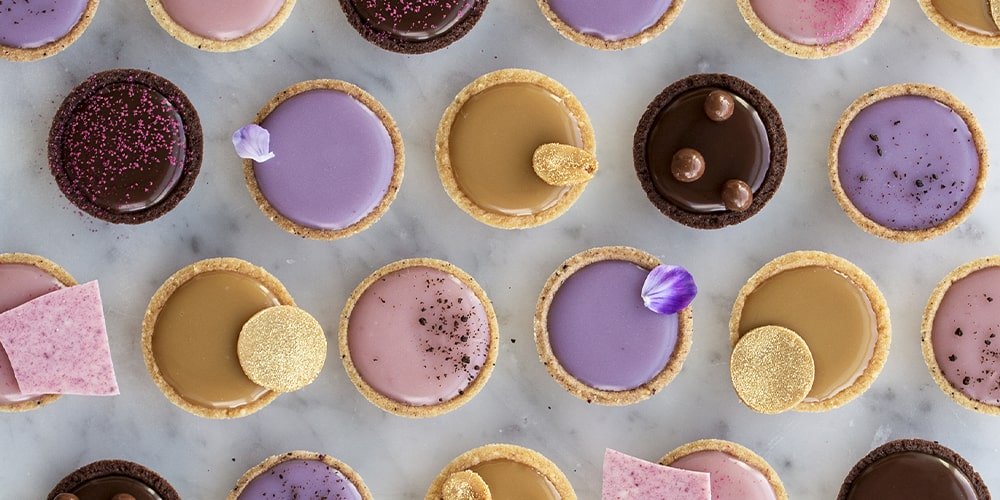 The food colour powder Powder Lake is an edible powder, fat-soluble, suitable for mass colouring or surface colouring of chocolate, surrogates, butter creams and, in general, fat-based preparations.
Powder Lake is a versatile product that can easily be applied in the artisanal as well as the industrial production. Highly concentrated, it is a product that can be used for plenty of applications and products.
The food colour powder Powder Lake can be applied with a brush on any edible surface. Further, it can be used as such or diluted with potable alcohol or, even better, with Lesepidado's edible shellac that fixes it permanently on the surface. In this way, the product will take the texture of a paste food colour directly applicable on the surface of your cakes. For mass use, it can be poured as such in the product that you want to colour or diluted in beforehand with some cocoa butter or alcohol.
As the complete Lesepidado range of products, Powder Lake has been developed and manufactured in a BRC and IFS certified facility, where no raw materials containing gluten are used.
We can realize colours and packaging upon request.
Please contact us to receive information about our complete range of products.