EDIBLE GLUE: EDIBLE GLUE FOR EDIBLE OBJECTS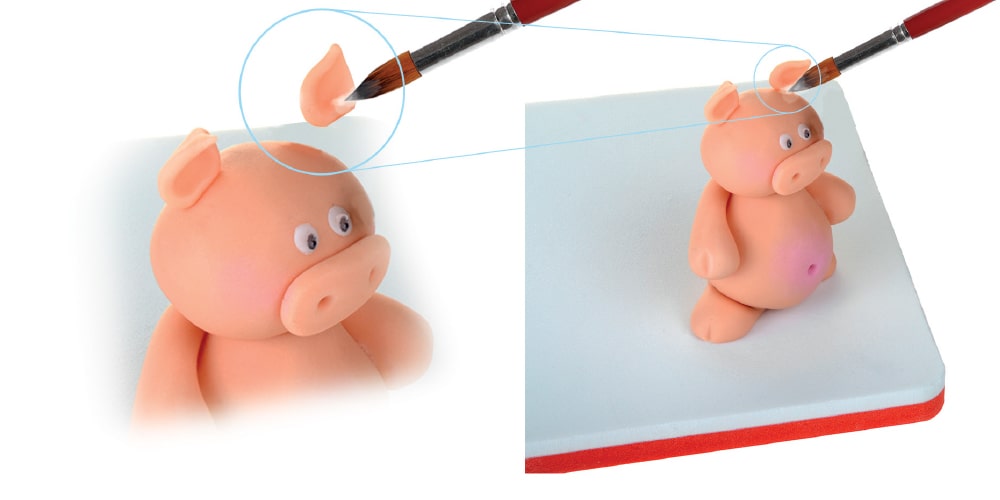 Lesepidado's Edible Glue, the glue for sugar paste, is ideal for fixing cake decoration: long lasting and transparent effect, for decorative finesse of any confectionery production: from the artisanal pastry shop, up to the semi-industrial and industrial confectionery.
Edible Glue is a functional edible glue both for applying decoration to a basis and for fixing the parts of the decorative figurines one to the other. Specifically developed for cake designers who want to go further than the simple decoration and require a high quality product.
This edible glue is perfect for being used on textures such as sugar paste, wafer paper and marzipan, ideal for fixing sugar paste flowers, pearls or chocolate. It makes it possible to fix around the cake wafer paper and icing ribbons as well as gold and silver sheets.
As the complete Lesepidado range of products, Edible Glue has been developed and manufactured in a BRC and IFS certified facility, where no raw materials containing gluten are used.
We can realize colours and packaging upon request.
Please contact us to receive information about our complete range of products.