PUMP-POWDER: AIR PUMP PEARLED FOOD COLOUR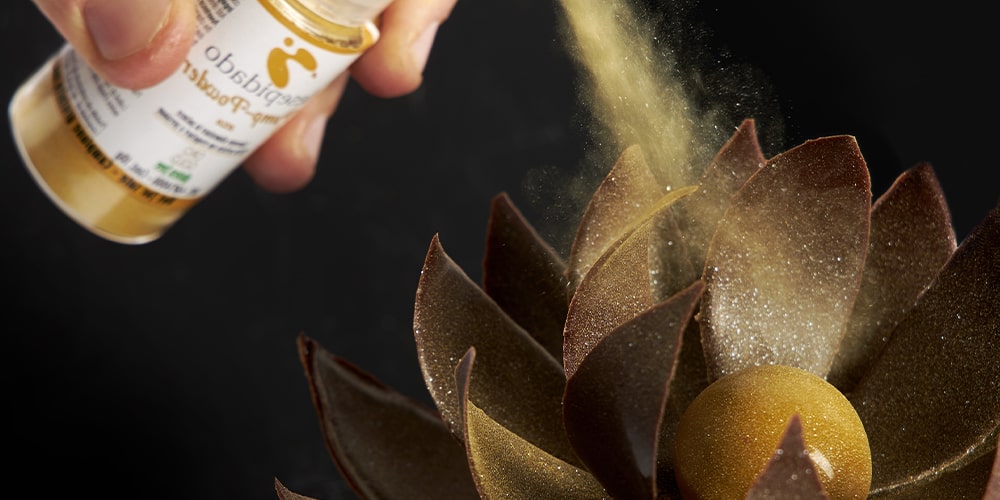 Lesepidado introduces Pump Powder Pearl, the air pump food colour in special unpressurized spray packaging developed to be sprayed on the surface of sugar paste, biscuits and on any product that you want to decorate. Created for any confectionery production, from the artisanal pastry-shop to the semi-industrial one, it is perfect to give a touch of elegance to all your preparations.
Pump Powder Pearl food colour has been developed with a special packaging that allows a homogeneous application of the product avoiding the necessity of propellant gas, making the product safer and easier to use. Available in different colours, it is suitable for covering surfaces or for providing shades to sugar paste details.
Suitable for artisanal pastry production and cake design.
As the complete Lesepidado range of products, Pump-Powder has been developed and manufactured in a BRC and IFS certified facility, where no raw materials containing gluten are used.
We can realize colours and packaging upon request.
Please contact us to receive information about our complete range of products.