POWDER PEARL: PEARLED POWDER FOOD COLOUR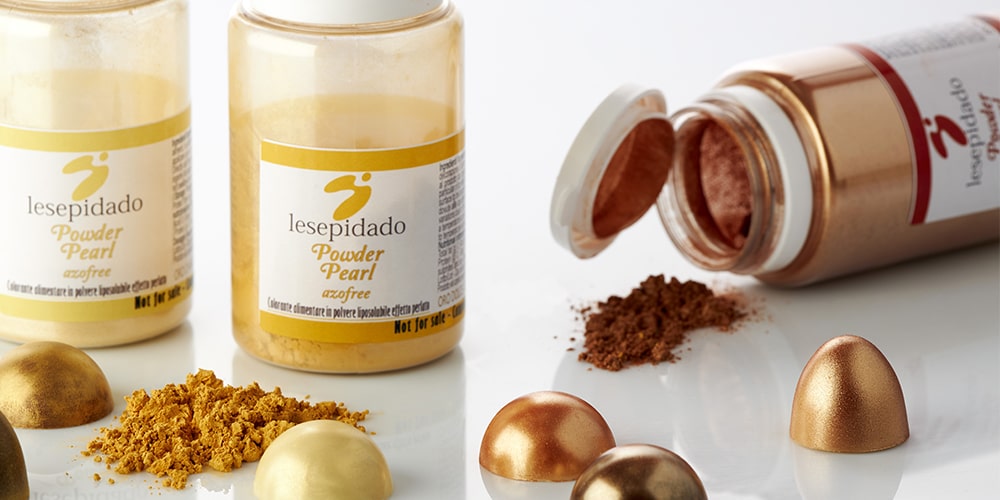 Powder Pearl, the pearled powder food colour, is Lesepidado's suggestion to apply directly on the surface of the product to colour and give pearlescent effects to your confectionery. Perfect to give an elegant pearled colouring to many pastry creations.
It can be used to decorate sugar paste and, on the surface, it can be used as such or diluted in alcohol in order to create an 'edible paint'.
The pearled powder food colour Powder Pearl has not been created for mass colouring as it would lose its pearlescent effect, it is only visible in transparent masses or on a surface. By applying it manually, you can obtain an amazing pearled effect on the surface of your pastry.
The pearled powder food colour Powder Pearl can also be used on all kinds of confectionery such as biscuits, chocolate, cakes, semifreddo's, ice cream and much more.
It is available in several kinds of packaging and for different usages. To get a 'widespread' effect you can use the pump version.
As the complete Lesepidado range of products, Powder Pearl has been developed and manufactured in a BRC and IFS certified facility, where no raw materials containing gluten are used.
We can realize colours and packaging upon request.
Please contact us to receive information about our complete range of products.