SPRAY PASTEL CHOCK: PASTEL FOOD COLOUR SPRAY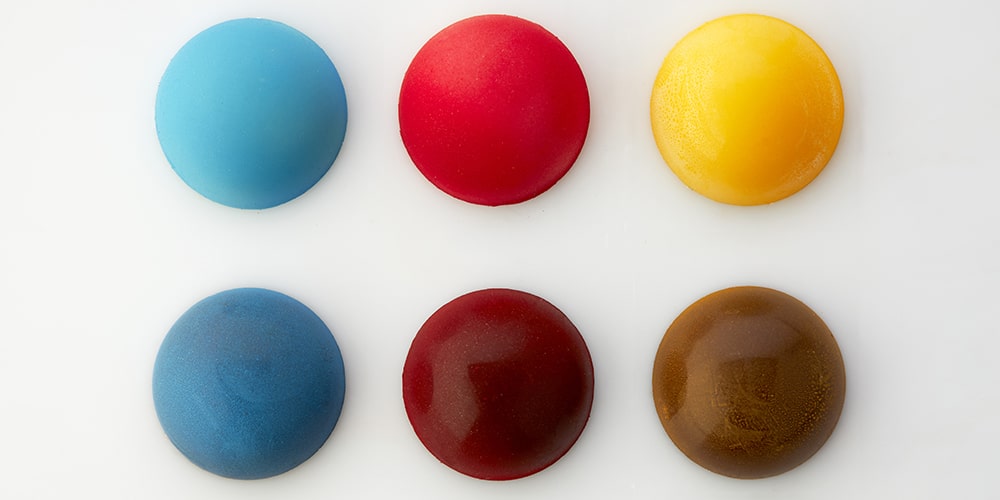 Lesepidado presents Spray Pastel Chock, the pastel colour spray for delicate colouring and soft shades on different kinds of surface: ideal for biscuits and cakes. This extremely versatile product has been studied to be used both in artisanal pastry shops and in industrial productions. Available in many different tonalities.
This pastel food colour spray is also perfect for being used on wafer paper, cream and sugar paste and is easily applicable. Try it to create lovely pastel backgrounds; it is ideal for the decoration of wedding or anniversary celebration cakes.
The pastel colour spray Spray Pastel Chock can also be used for colouring chocolate in polycarbonate moulds. Applied before pouring the chocolate, it makes it possible to obtain a delicate decorating effect of high impact.
As the complete Lesepidado range of products, Spray Pastel Chock has been developed and manufactured in a BRC and IFS certified facility, where no raw materials containing gluten are used.
We can realize colours and packaging upon request.
Please contact us to receive information about our complete range of products.