DIAMOND PEARL: PEARLED EDIBLE JELLY DIAMONDS FOR DECORATIONS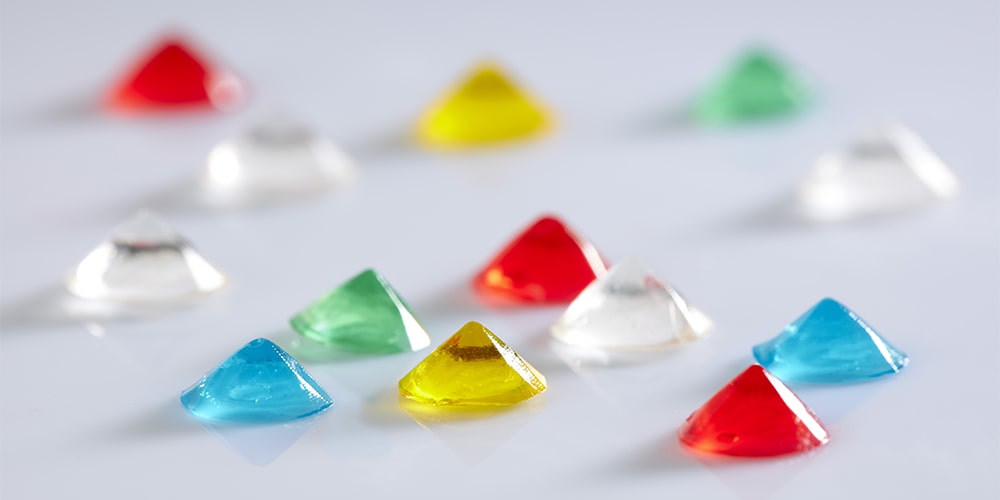 The pearled jelly diamonds Diamond Pearl can be used to decorate any kind of pastry. Suitable for any sweet creation: biscuits, cakes, semifreddo's and chocolate, they give an incomparable touch of class and elegance. Perfect for cake design, they are ideal for celebrative cakes or semifreddo's such as wedding cakes, birthday cakes and much more.
The pearled jelly diamonds Diamond Pearl have been developed to maintain their characteristics of texture and brilliance even at temperatures below zero, thanks to Lesepidado's careful selection of raw materials.
As the complete Lesepidado range of products, Diamonds Pearl has been developed and manufactured in a BRC and IFS certified facility, where no raw materials containing gluten are used.
We can realize colours and packaging upon request.
Please contact us to receive information about our complete range of products.